Refurbished Coleman air conditioners
RV Air Conditioner. Great Prices on refurbished RV roof top air conditioner's All Models of Carrier conversion , Coleman & Duotherm RV Air Conditioners & Parts
Save money on Coleman RV camper air conditioners buy a reconditioned mach 8 low profile RV roof top unit .
All Refurbished Air conditions come with a 60 day written warranty parts and labor only, does not cover installation costs.

Mach 8 Ultra-low profile RV air conditioner

$ 450.00 USD
15K HP Cool/Heat Capacity: 15,000 Electric Heat Element Capacity: 6,000 Electrical Rating: 115 VAC, 60HZ Cooling Amps-High: 15.9 Running Watts Standard: 1483 Note: these are rebuild units ,covers have some scratches,dents. Save money Compare it to a new one at $949.00, Local pickup ONLY at are dock. Monday thru Friday 8am-5 pm
Non-Ducted Coleman Ceiling Unit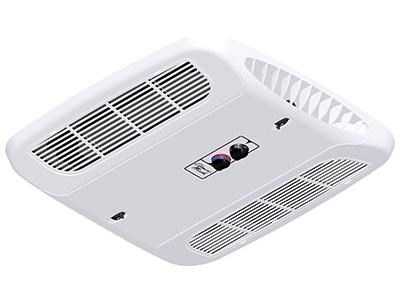 $ 95.00 USD
Non-Ducted Coleman Ceiling Unit for Heat Pump Units - without Heat Strip - 64522
Coleman Mach 15 Heat Pump RV Roof AC - 15K - White
$ 400 USD
Powerful 14,800 BTUH nominal cooling capacity. And when a chill is in the air, a special reversing valve enables the cooling system to convert to a heating system. In fact, with the HP2, you can put 2.5 times more heat into your RV than you can with an electric heat strip. Note: UNIT is refurbished cover maybe scratched,marked, we do not ship local pick at are shop.
DELUXE NON-DUCTED COLEMAN CEILING ASSEMBLY - WHITE - HEAT READY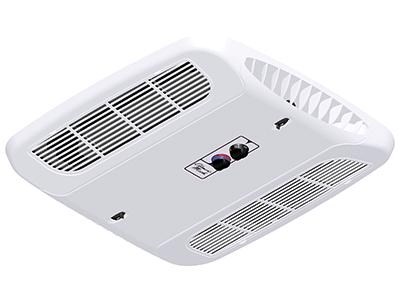 $ 65 USD
NEW ceiling assembly for 9000 series Coleman-Mach air conditioners. Controls in the middle and deluxe vents,The filter is even easier to replace in this deluxe model. Heat ready. Local pickup ONLY at are dock. Monday thru Friday 8am-5 pm